Silver Tungsten Electrode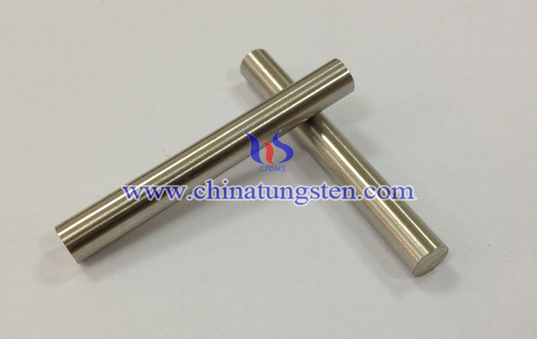 Silver tungsten electrode, also called silver tungsten rod and silver tungsten bar, is the alloy of tungsten and silver. Since the mutual solubility of tungsten and silver is too low, so they can only be made by powder metallurgy and pressing method.
Silver tungsten electrode has the properties of high hardness, high arc corrosion resistance, and high fusion welding resistance.
Under the relative intensity conditions, silver tungsten performs exceptionally good electrical conductivity and stability in comparison with the super-hard metal such as tungsten-steel etc. it can also keep fine acute angle, it has the better performance than copper tungsten in aspects of loss.
Silver tungsten electrode is widely used in high temperature resistance material, microelectronics material, switch through high current, aerospace and aviation, metallurgy, machinery and sports equipment.
Specifications of silver tungsten electrodeare AgW30, AgW40, AgW50, AgW55, AgW60, AgW65, AgW70, AgW75, AgW80, and AgW85.
Silver tungsten electrode (size: mm)
| | | | | | | |
| --- | --- | --- | --- | --- | --- | --- |
| WAAGW0200 | 2.0 | 50.0 | 35.0 | 0.40 | 1.4 | - |
| WAAGW0250 | 2.5 | 50.0 | 35.0 | 0.45 | 1.8 | - |
| WAAGW0300 | 3.0 | 50.0 | 35.0 | 0.50 | 2.2 | - |
| WAAGW0301 | 3.0 | 50.0 | 35.0 | 0.50 | 2.2 | 0.8 |
| WAAGW0400 | 4.0 | 50.0 | 38.0 | 0.70 | 3.0 | - |
| WAAGW0401 | 4.0 | 50.0 | 38.0 | 0.70 | 3.0 | 1.0 |
| WAAGW0500 | 5.0 | 50.0 | 38.0 | 0.80 | 4.0 | - |
| WAAGW0501 | 5.0 | 50.0 | 38.0 | 0.80 | 4.0 | 1.0 |
| WAAGW0600 | 6.0 | 50.0 | 38.0 | 1.00 | 4.8 | - |
| WAAGW0601 | 6.0 | 50.0 | 38.0 | 1.00 | 4.8 | 1.1 |