Silver Tungsten Rod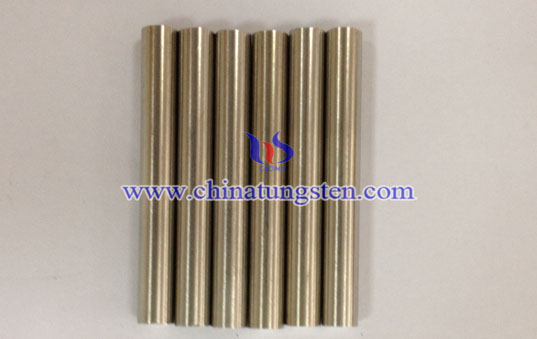 Silver tungsten rod has high physical and mechanical properties. Silver tungsten standard rod diameter from 1mm to 60mm, Max length 300mm. Silver tungsten rods are designated as ASTM B663 - 94, GB/T8320-2003.
Silver tungsten rod widely use for EDM precise slim hole machining which has below advantage:
1、High thermal conductivity better than copper.
2、High hardness maintains long life time.
3、High wear resistance guarantees the precise EDM machining.
Silver tungsten rod is used in heavy duty devices subject to high currents. The presence of the refractory material tungsten reduces the chances of welding and improves resistance to arc erosion. Optimal compositions are found by balancing conductivity and non-welding properties.